JMC's Four Areas of Expertise
JMC Recycling Systems Ltd originates from a group of companies which were dedicated to all aspects of metals recycling. With experience spanning three centuries, we can provide you with fully tried and tested products for all applications within the recycling industry. From our Nottingham base we manufacture new JMC and McIntyre scrap metal cutting shears, metal balers, cable recycling equipment, can processing equipment, catalytic converter recycling machinery, engine breakers, Vortex car depollution systems and aluminium ingot casting machines. To complement our range we have also selected some of the best metal recycling products from around the world including shredders, container loaders and container un-loaders, materials handling grabs and magnets, shear balers, briquetters, cable granulators and wire strippers – choosing only those from manufacturers able to offer the same level of quality and longevity of service as we aim for ourselves. We also offer a full back up service, a range of used equipment, an equipment reconditioning service and solutions to specific recycling problems.
JMC currently recommends Close Brothers to companies wishing to buy machines on finance.  Through them you can have a McIntyre alligator shear, metal baler, shredder, cable granulator or cable stripper for as little as £20 a week. For a quotation or more information please contact Stuart Bird
Tel: 07718 588765 or email: stuart.bird@closebrothers.com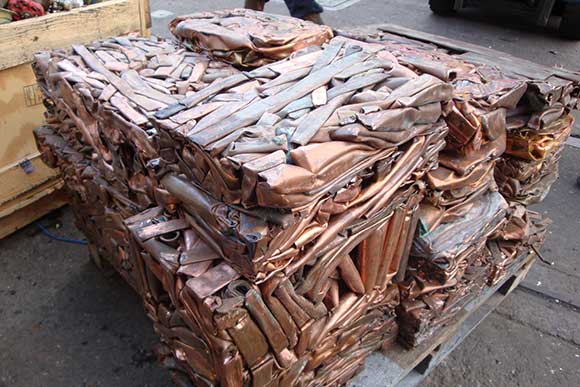 Scrap Metal bought & sold
JMC Metal Recycling Systems is looking to build relationships with local Nottingham residents and businesses by offering excellent prices for scrap metal. For further information see our dedicated Scrap page: here.
Why Choose Us?
Top quality new and used machinery
Reliable equipment
Affordable prices
Full back up and support service
Worldwide delivery
Bespoke design service
Part exchanges welcome
"I have been buying JMC and McIntyre machines for over 20 years. The quality is second to none, they obviously take great pride in their work."
"My connection with JMC goes back a long way. Their help and support over the years has helped me establish myself as one of the fastest growing metal recyclers in the area."
"If I want a machine for metal recycling I call JMC first. Their commitment is second to none in ensuring that my needs are dealt with promptly and satisfactorily."
"It's nice  that a company can offer so much professionalism yet find the time to conduct their business in a friendly, relaxing manner. Fair play to them and best wishes for future success."