Project Description
Fortress mobile shear attachments are by far the best we've come across to date for the scrap metal yard or demolition site. Fortress mobile shear attachments are sophisticated, structurally sound and have a reduced number of parts due to their innovative design. The shears are available in a variety of different weights and sizes to suit different excavators and applications.
Patent pending
The shears feature a patent pending boot with removable side plate that covers the entire tip and doubles the size of the protected area on the guide side of the upper jaw. They also have a massive pivot group that eliminates the need for auto-guide (puck) and gives the shears a longer life and better cutting ability. These are just two of many reasons why Fortress mobile shear attachments are unique. The illustration below highlights other features which help to make them ideal for both scrap metal processing and demolition.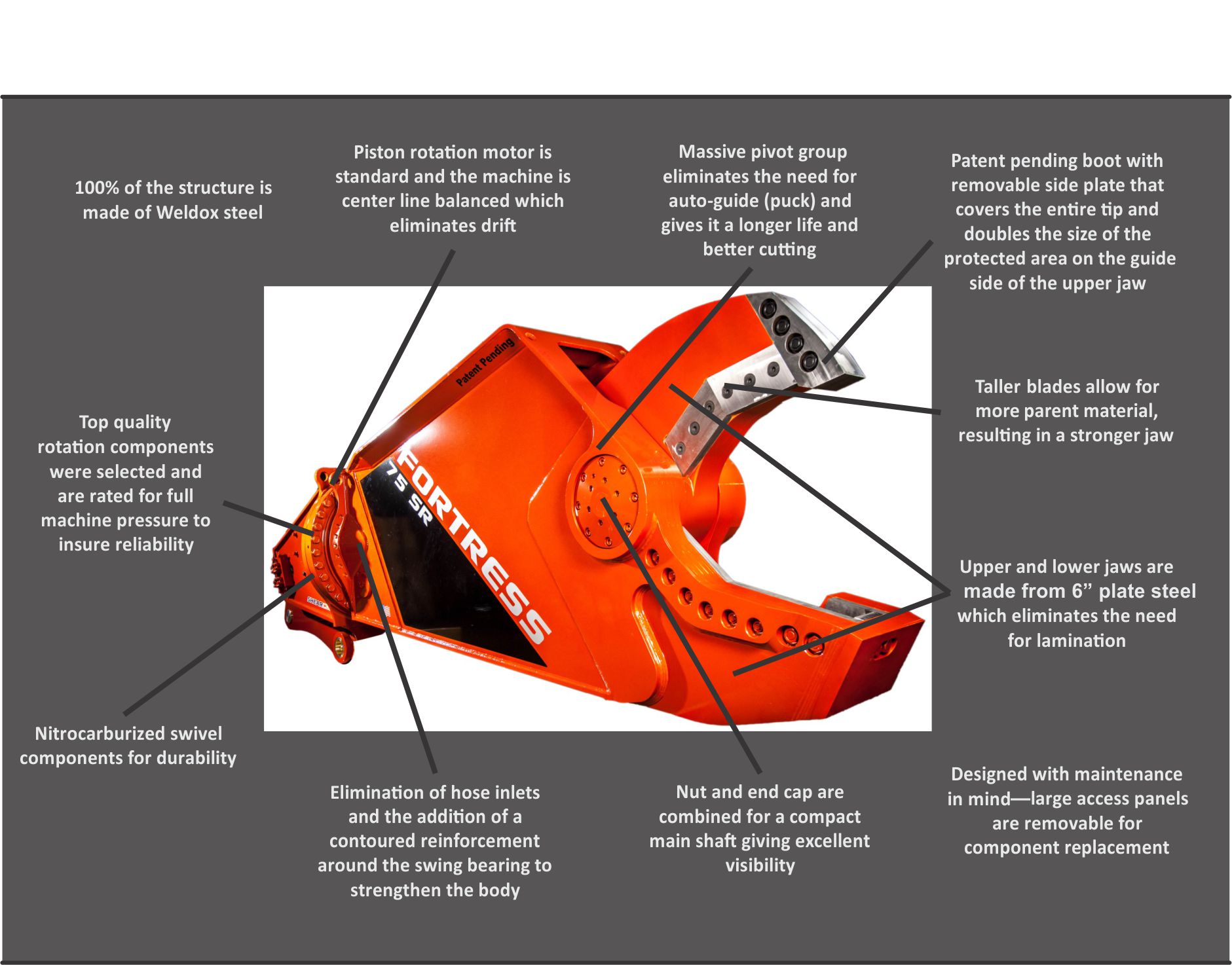 Built by experts in a state of the art factory in the USA, Fortress is truly manufactured with excellence and really does represent a new world standard in mobile shears. The manufacturer is so confident in its product that it offers a 3 year unlimited hour structural warranty. Fortress mobile shear attachments are now available through McIntyre.
Contact us NOW